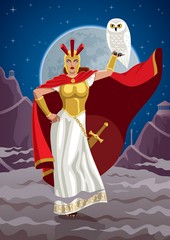 You are a Teacher
a/k/a Mentor, Coach, Guide, Guru, Parent
You are a born teacher who inspires trust in all who come across your path. Your mission is to pass on wisdom and help define your students' character. You are dedicated to the art of preserving and communicating knowledge, experience, and skills learned from the ancestors. You may operate in the mental or the spiritual realms and are regarded as a trusted guide by your followers.
Common Careers/Professions
Educators, motivational speakers, authors, media celebrities, spiritual leaders
Your Super Powers
Owl Spirit Animal Guide
You are blessed with natural intelligence, and use your experience to develop insight and wisdom.  You may also possess special gifts like magic or wizardry that have been handed down through the generations. You have the capacity to cultivate trust, to engage in meaningful communication, and to inspire others to new heights.
Your Kryptonite
Manipulative Guru Syndrome
If you take your gifts too far, you might try to manipulate your students, call yourself a "guru," and create a cult for self-aggrandizement.  Taken to the extreme, some gurus have been known to exploit their students sexually, or even persuade them to die for the cause.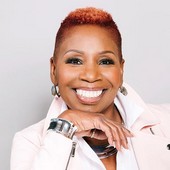 Iyanla Vanzant
Author & Spiritual Life Coach
Founder and executive director of Inner Visions International and the Inner Visions Institute for Spiritual Development. She is a Yoruba priestess and an ordained minister in Christian New Thought. The author of 13 titles—including five New York Times bestsellers and the Inner Visions CD Series—she is the former host of the television series Iyanla and co-host of the NBC daytime reality show Starting Over.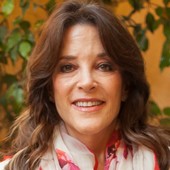 Marianne Williamson
Author & Spiritual Teacher
She is an internationally acclaimed spiritual teacher. Six of her ten published books have been New York Times Best Sellers.  A Return to Love is considered a must-read of The New Spirituality. A paragraph from that book, beginning "Our deepest fear is not that we are inadequate. Our deepest fear is that we are powerful beyond measure..." is considered an anthem for a contemporary generation of seekers.
don Miguel Ruiz
Author & Spiritual Teacher
He is a renowned spiritual teacher and author of the "Toltec Wisdom Series," including his landmark bestselling book "The Four Agreements."   Combining Toltec mythology and scientific perspectives, don Miguel has been able to merge ancient wisdom with modern physics and practical common-sense, forging a new philosophy for seekers of truth and personal authenticity. His teachings contain practical steps for long-term, personal transformation and have been read by millions around the world.
Sylvia Boorstein
Jewish Buddhist teacher
She has been teaching Dharma and mindfulness meditation since 1985. She is a founding teacher of Spirit Rock Meditation Center, a psychotherapist, wife, mother and grandmother. She is particularly interested in emphasizing daily life as mindfulness practice and including informed citizenship and social activism as integral to spiritual maturation. Her books include "That's Funny, You Don't Look Buddhist: On Being a Faithful Jew and a Passionate Buddhist."